Ingredient Cost and Weight
The cost and weight screen enables you to enter, edit and view ingredient costs.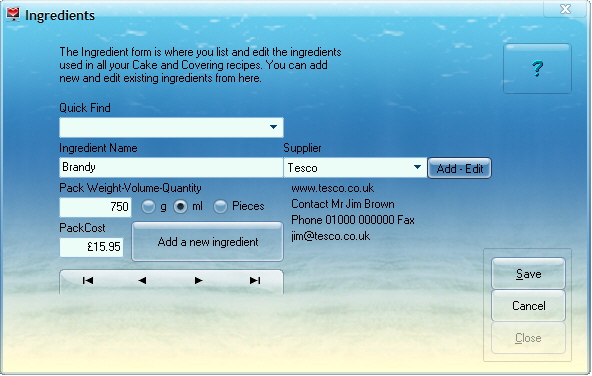 Simply add ingredients, enter the pack weight and price In the edits, you can return to the list to add new ingredients or edit any future changes in price or pack weight. Datacake uses the ingredient list to calculate the cost of all cakes supplied or quoted.